3 processes, 1 solution | Manage occupational safety and health documents better
Created on 20/05/2021 by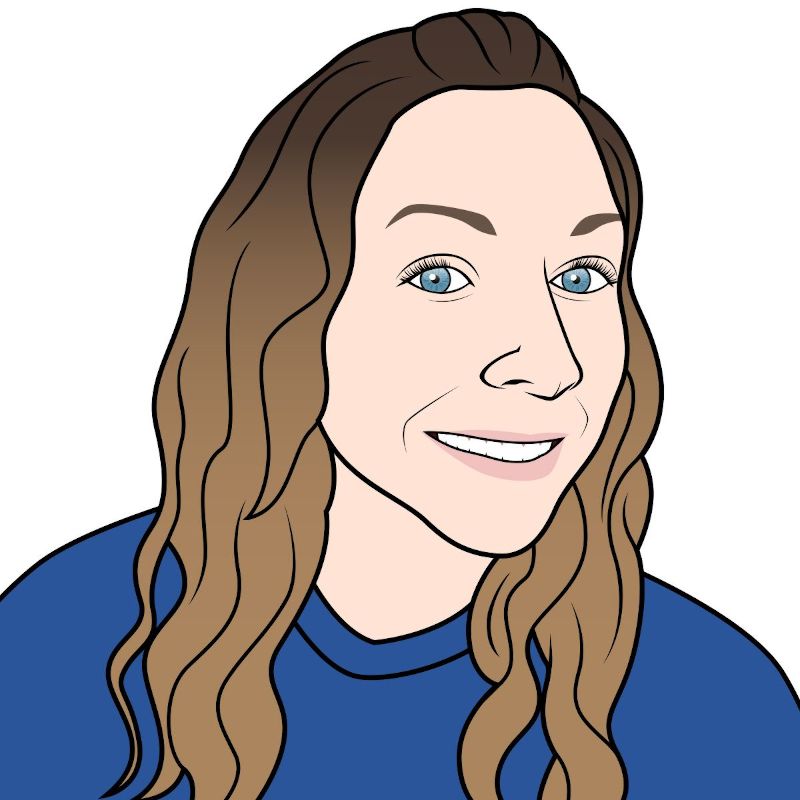 Sarah Reilly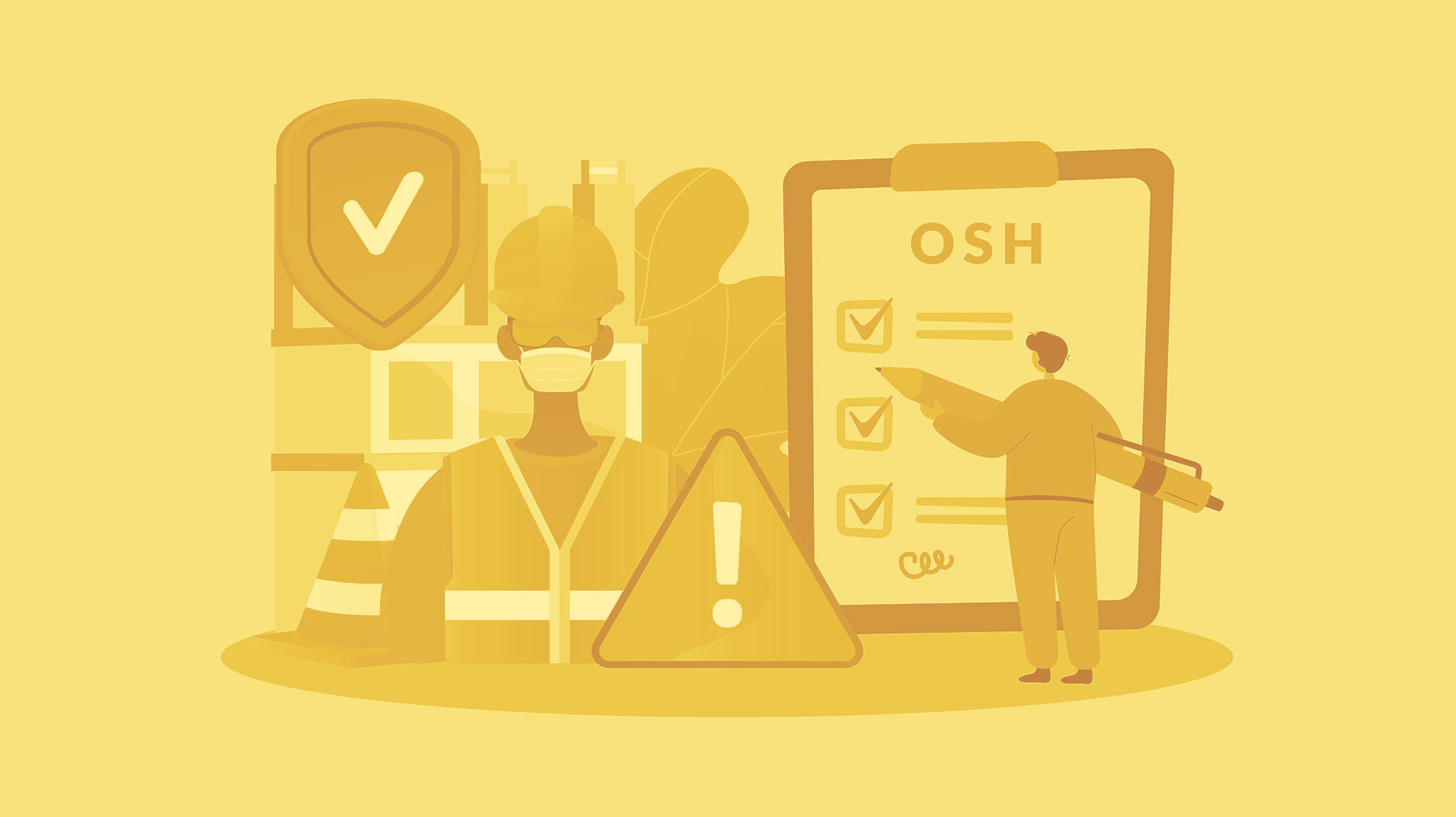 If digital transformation strategies are essential to staying relevant and competitive in the current market, administrative digitalisation is key. Internal operations, like managing occupational safety and health (OSH) documentation, are important—yet time consuming—activities that could benefit greatly from digitalised processes.
Manage training documents
Distribute personal protective equipment (PPE)
Communicate OSH policies
This is the story of Carmen, the Head of Occupational Risk Prevention at a large company in the food industry. She faces obstacles handling all the paperwork and processes she has to manage on a daily basis. How can her team get OSH documents signed without having to travel or rely on excessive amounts of paper?
---
Common problems
---
1. Training session documentation
Each quarter, Carmen must provide training on occupational safety and health and the importance of hazard prevention to more than 600 employees. The company has factories in different geographic locations across the country, which means the training must be done online.
While the session can be easily given online using today's video conferencing tools, the problem is once the session is over: employees must sign a certificate stating that they have completed the training session.
"What if you hold the training at the central office?" asks her friend Sandra.
"Getting 600 employees to our headquarters when more than 40% of them are over 400 km from here is unfeasible. We have to find an alternative," Carmen replies.
2. PPE receipt confirmation
Personal protective equipment has to be given to employees at 10 different factories, and each week, employees have to pick up the PPE they need for work.
Rebecca, an employee at the company, goes to the warehouse every Monday for her equipment. Carmen is there to give her a helmet, gloves, a mask, protective glasses and a coverall. Rebecca has to acknowledge having received the materials, which usually means she signs on paper with a handwritten signature.
But Carmen is starting to realise that with the growth of the company, the geographic dispersion of factories and employees, and a growing number of signature processes, the mismanagement and disorganisation of OSH documentation is increasing.
She knows that her team needs a solution that enables them to:
Standardise documents related to PPE distribution
Improve the efficiency of the process
Be able to store all the documents digitally to avoid misplacing paperwork and eliminate human error
3. OSH policy information
Article 18 of the law in Spain on occupational safety and health (Ley 31/1995 de prevención de Riesgos Laborales) outlines that: "…each worker must be informed directly of the specific risks that affect [his or her] job or function, and of the projection and prevention measures applicable to said risks."
To comply with legal requirements in the prevention of occupational hazards, Carmen and the other members of the HR team have to make sure that every worker at each of the company's factories receives and signs the OSH policies.
When there weren't as many employees, this wasn't a problem. However, similar to documentation related to PPE distribution, the paperwork involved in staying up to date on OSH policy compliance becomes excessive as the company grows. Managing documentation for so many employees is overly complicated, access to information is delayed, and employee confirmation of receipt/signatures is often behind schedule.
Carmen knows they need a change.
---
What's the solution?
---
The solution is signing documents digitally. With Docuten, Carmen and her team can resolve all the inefficiencies and roadblocks they face related to OSH documentation. Our electronic signing solution offers different types of signatures for each use case based on usability and security.
→ Easily sign certificates after online training:
With the list of attendees in .CSV format, Carmen can easily send out a mass email via Docuten from an editable template that has the workers' data filled in.
All employees will individually receive a request to sign the document by SMS or email. The employee has to review the document, and then he or she can sign using an OTP signature. Both the employee and Carmen will each receive the signed document once the signature flow ends.
→ Streamline PPE distribution:
Carmen will begin a signing process with Docuten through a tablet using editable templates. The employee will fill out the required data (like name, surname and email), he or she will indicate the material given with check marks, and will sign onsite using a biometric signature (via the app or on the web).
Both the employee and Carmen will each receive an email with the signed document and it will be stored in Docuten so that it can be accessed whenever necessary.
These editable templates will be available on the Docuten platform so that all team members handling OSH documentation from different company locations can use it on their own tablets and they can all follow the same standardised procedure.
→ Seamlessly communicate OSH policies:
There are several documents that must be signed by workers to ensure that they have received all relevant documentation related to occupational safety and health.
Carmen and the team create a main document that outlines all the OSH policies, along with a confirmation of receipt that must be filled out and signed by each worker. These documents can be sent together to be signed through Docuten. Carmen simply has to begin a signature process with the confirmation of receipt, and include the document outlining the OSH policies as an attachment. She can choose if employees have to sign one or both documents. Through Docuten's automatic signature, the documents are already signed by the company.
Once sent, each worker will receive a notification informing him or her that there is a document pending signature. He or she must read the attachment to be able to sign it, ensuring that the OSH policy has been read.
After the worker has read the document, he or she has to fill out the data indicated and can then proceed with the signature. Both Carmen and the worker will receive an email with the signed document and it will be stored in Docuten.
All of these documents will be stored on the Docuten platform where Carmen and her team can easily access any document at any time. This greatly improves organisation and efficiency, avoids misplaced documents, and ensures that the company complies with legal requirements and deadlines.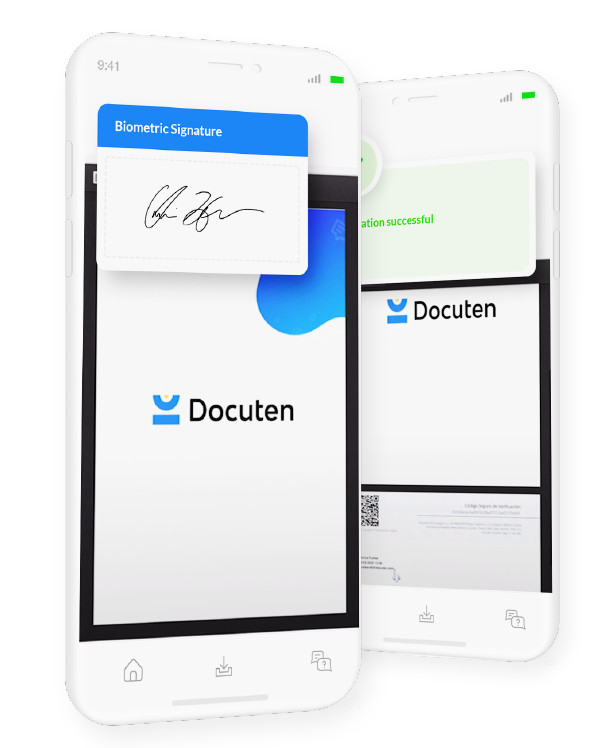 Docuten is the perfect platform to manage OSH documents: signature processes are streamlined and tailored to the needs of your company. Plus, we offer all the different types of electronic signatures outlined in the eIDAS regulation, from more secure signatures that require a digital signing certificate to signatures that can be used with ease in different contexts and locations. Signing a training certificate remotely or getting a PPE confirmation of receipt signed might require different signature processes, but we've got you covered.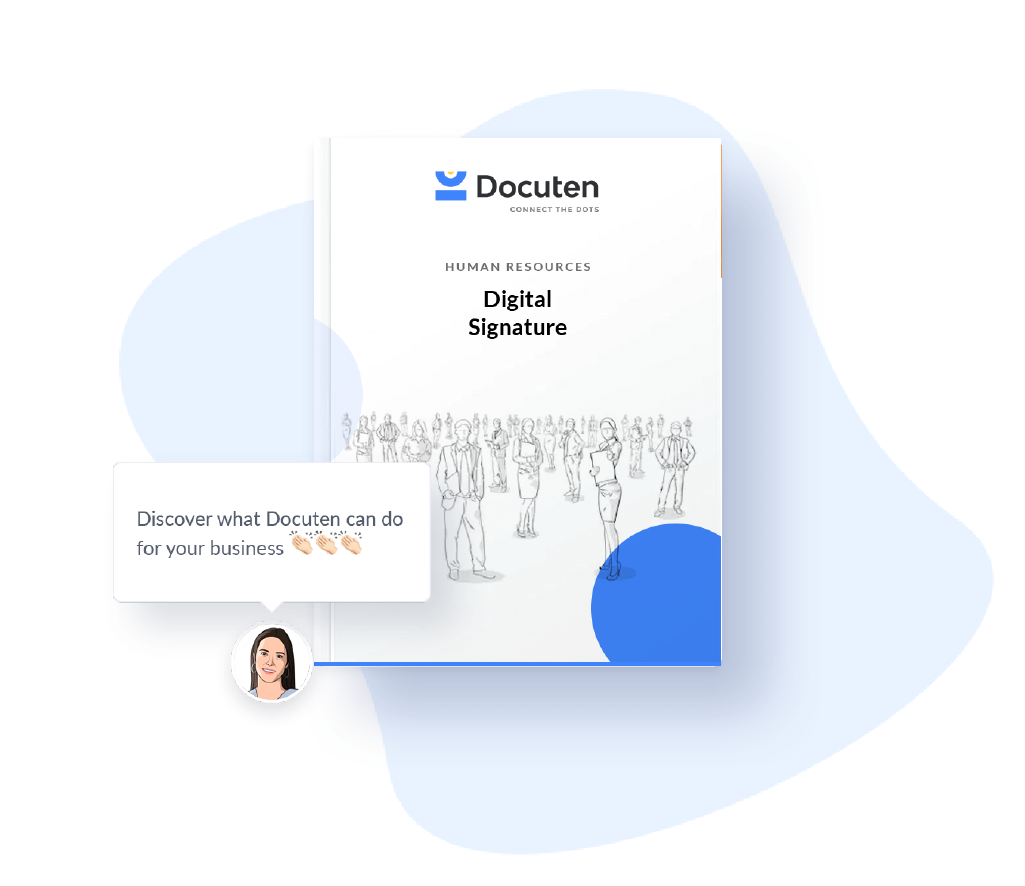 What is digital signature?
Types of digital signature and legality
Use cases in your department
Advantages of the digital signature
Benefits to administrative digitalisation
A good digital transformation strategy applied to OSH administrative processes will enable your team to better manage documentation and give them the freedom to spend more time on value added tasks. Relying on digital signature will:
Streamline the distribution and signing of OSH documents, and ensure compliance with legislative timelines.
Improve document organisation and accessibility, with everything stored on a single platform.
Lower the environmental impact caused by using high volumes of paper.
Reduce operating and management costs.
---