eIDAS Regulation: Brexit and the electronic trust services providers law
Created on 28/01/2021 by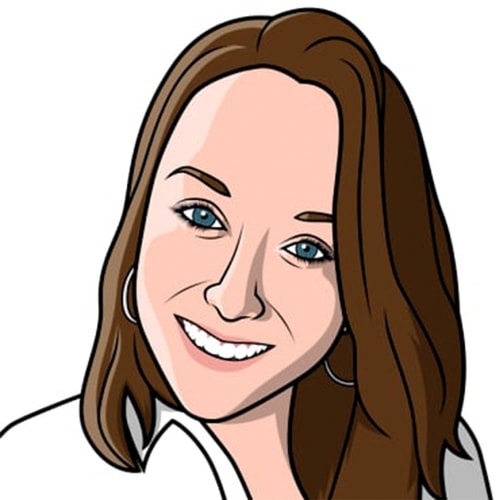 Mónica Fustes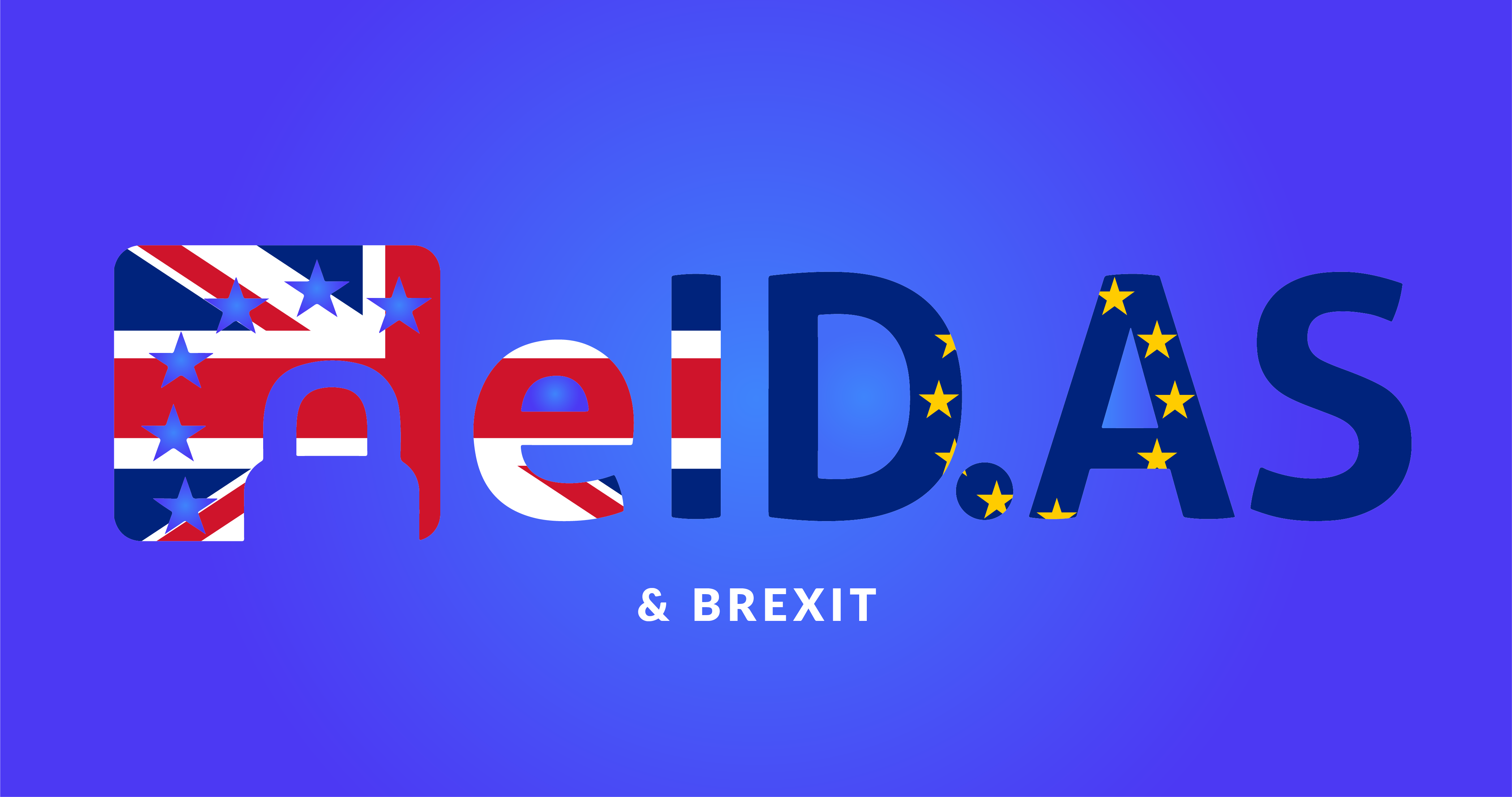 The full effects of Brexit on business in the UK and the EU still remain to be seen, but many wonder how companies affected by Brexit will fare now that the transition period has ended. One area of concern relates to EU digital signature laws, or, regulations governing electronic identification and trust services for electronic transactions in the internal market.
EU–UK Trade and Cooperation Agreement (TCA)
Negotiations during the Brexit transition period culminated in the EU–UK Trade and Cooperation Agreement (TCA), which was signed on December 30, 2020 and has been provisionally applied beginning on January 1, 2021.
According to Title III of the TCA on Digital Trade:
"63. The Agreement includes a guarantee that neither the UK nor the EU will discriminate against electronic signatures or electronic documents on the basis that they are in digital form. The Agreement also ensures that contracts can be completed digitally, with a small number of exceptions."
EU-wide legislation on electronic identification and trust services has provided a set of rules applicable across the EU, but what does the UK's exit from the EU mean for the eIDAS regulation?
Background
Regulation (EU) No 910/2014 of the European Parliament and of the Council of 23 July 2014 on electronic identification and trust services for electronic transactions in the internal market is commonly known as eIDAS (electronic IDentification, Authentication and trust Services). It provides the legal framework for electronic signatures in the EU by defining and regulating electronic signatures, including the qualified electronic signature, which offers the highest degree of security for electronic signatures.
Article 26 states that an advanced electronic signature must meet be:
uniquely linked to the signatory;
capable of identifying the signatory;
created using electronic signature creation data that the signatory can, with a high degree of confidence, use under his or her sole control; and
linked to the data signed in such a way that any subsequent changes are detectable.
Under Article 3, a qualified electronic signature means an advanced electronic signature that is created by a qualified electronic signature creation device, and which is based on a qualified certificate for electronic signatures. The qualified certificate must be issued by a qualified electronic trust service provider.
---
Go to the source: What is the eIDAS regulation
---
The UK eIDAS Regulations
The UK's Information Commissioner's Office (ICO), has been providing guidance regarding eIDAS for when the Brexit transition period ends: "[eIDAS] is an EU regulation and no longer applies in the UK. However, the government has incorporated the eIDAS rules into UK law." Thus, electronic trust service providers operating in the UK will need to comply with eIDAS rules under the UK eIDAS Regulations (see below). However, UK trust service providers offering services in the EU (rather than in the UK) will still need to comply with the EU eIDAS regulation in EU member states.
The ICO explains: "following withdrawal from the EU, the EU eIDAS Regulation was adopted into UK law, amended by Part 1 of the UK exit regulation. In addition, the existing UK trust services legislation is also amended by Part 1 of the UK exit regulation. Taken together, these amended texts are referred to in this guidance as the UK eIDAS Regulations."
---
Go to the source: the UK eIDAS regulation for EU exit + existing UK trust services legislation
---
Scottish law firm Brodies LLP asserts that "UK law will continue to recognise EU registered qualified trust service providers, which means that UK organisations can continue to use EU based trust services."
However, companies may still be affected by the implications of Brexit. They go on to explain that "the EU will cease to recognise UK-registered qualified trust service providers. This means that electronic signatures issued by those qualified trust service providers will not be treated as a qualified electronic signature under EU law. This may have consequences for the recognition of those electronic signatures and validity of documents in EU member states."
This is a key point to keep in mind moving forward, along with other potential effects of Brexit on business now that the transition period has ended.
---
More information on the effects of Brexit on business here.
---
Docuten's electronic signature services
Docuten is an electronic trust service provider, a figure that files the statements of intent that make up electronic contracts and that records the date and time in which said communications have taken place. Based on this, Docuten establishes the appropriate mechanisms to guarantee the security of communications, the collection of evidence at all times and at each step of the process, records of the request, the opening of emails, etc. It goes on to safeguard everything so that these documents can constitute what is called electronic evidence.
Through the solutions offered within our platform, our clients are able to sign different types of documents quickly, easily and with any device. Docuten enables the signing of documents with advanced electronic signatures and qualified electronic signatures.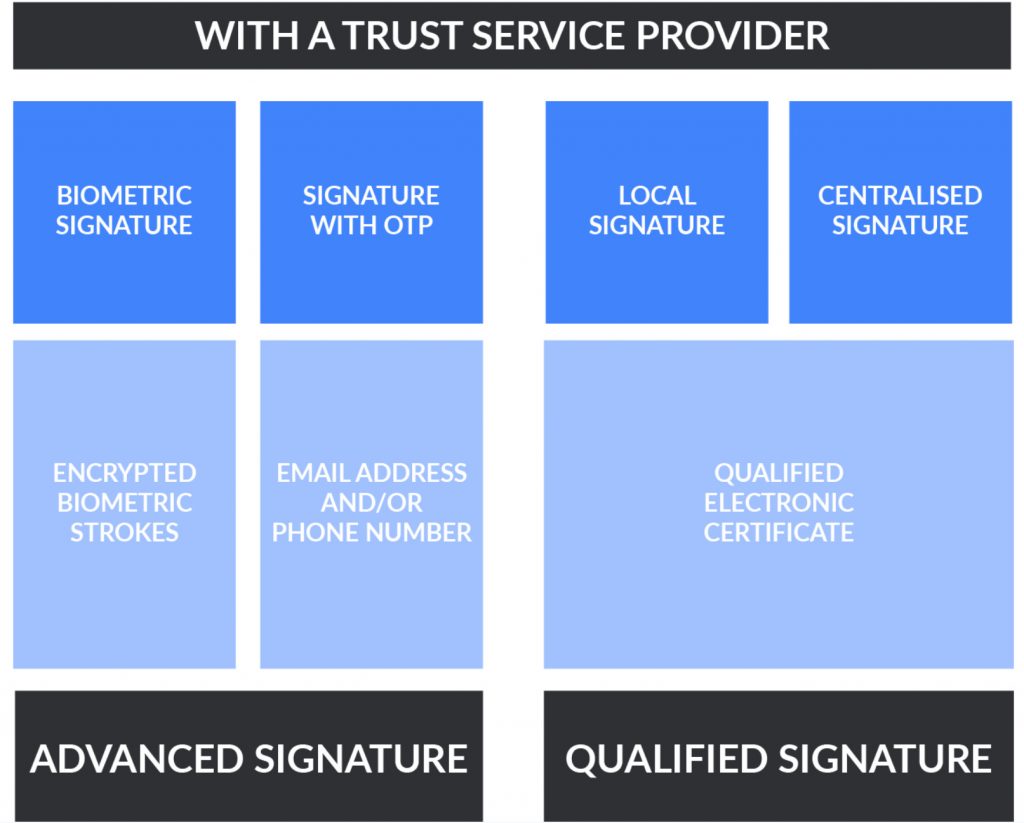 Advanced electronic signatures
Signature with OTP – A signature with OTP (one-time password) is a digital signature executed by sending a one-time code with temporary validity to the signatory via SMS or email. It is very easy to use when signing remotely.
Biometric signature – A biometric signature allows you to sign documents on any mobile device (tablet, smartphone) similarly to a handwritten signature, and it has full legal validity.
Qualified electronic signatures
Docuten allows users to sign with a qualified certificate, offering the highest legal level of electronic signature. It is ideal for important, high value contracts between companies.
Advantages to digital signature
Efficiency: improve the operational efficiency of your business by digitalising document signing flows. Eliminate unnecessary tasks, improve response time and reduce the signing cycle.
Savings: eliminate costs associated with traditional document signing processes. Save money on printing, sending, and managing processes, as well as on supplies and storage.
Global legal coverage: all of the signature types that Docuten offers have full legal validity and comply with the EU regulation eIDAS, which is on par with legislation in countries outside the European framework as well.
Docuten has a broad international presence, operating in more than 50 countries worldwide. With an expanding international market focused on further regulatory standardisation, our clients can look forward to great business opportunities and promising future growth. Contact us today for more information on our digital signature solutions.
---
You may also be interested in our Whitepaper on Digital Signature.
---