Digitalisation tools and software that help construction companies improve productivity
Created on 12/11/2020 by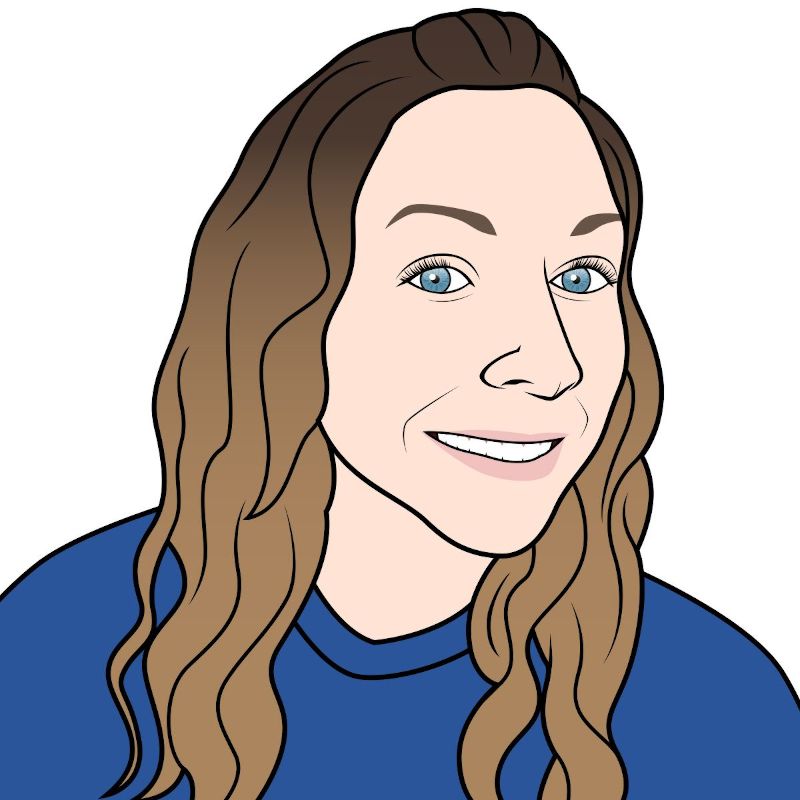 Sarah Reilly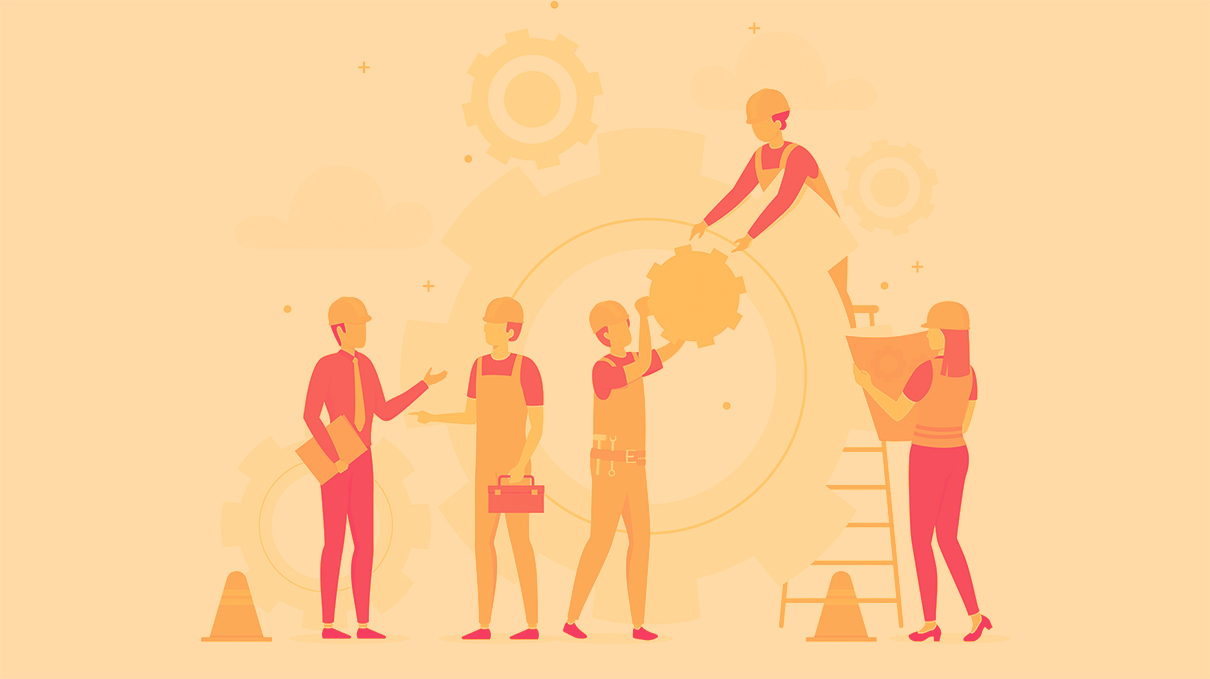 Digital transformation is about companies relying on interconnected systems at every stage of operations, and working with innovative software and practices to achieve that. It's not only about improving the status quo, but about changing the way business has traditionally been done. In this sense, the construction industry has often been characterised by dated internal processes, and while industry players may understand the importance of digitalisation, there remains much room for improvement.
A digital process automation strategy aimed at streamlining internal business practices bolsters productivity, increases profits and reduces costs. In the construction industry, this offers companies who invest in the potential of digitalisation a competitive advantage, differentiating themselves from the rest of the market. Here we outline several essential software and tools that are advancing digital transformation in the construction industry.
Digitalisation tools being used in the construction industry
Below are some of the construction ERPs currently in use in the industry.
Business management: construction ERPs
An ERP is a system that allows companies to plan their business resources, and can be used by all types of organisations. In construction, companies can optimise business activity by integrating the different facets to management and operations. This ranges from production to distribution and even accounting, or human resources.
There are a number of construction ERPs on the market. Some of the more prominent options include:
Microsoft Dynamics Nav, better known as Navision ERP, is a leading software choice for construction companies. It offers different adaptations to the needs of the sector, including a specific solution created by Spanish company Arbentia for the construction industry to manage building sites and projects. This construction ERP is highly customisable and lets businesses focus on budget management. It is also able to connect with Presto software.
SAP is another popular construction ERP for large corporations that is adapted to the needs of the industry. It offers a wide range of solutions for all phases of business operations, from pre-construction to asset management, through the supply of materials and project delivery.
SAP has also developed specific solutions to optimise operations for smaller companies through SAP Business One, and maintains specialised partners in the construction industry, like the Sothis Group. The Group offers the SAP Concrete 3.0 solution with SAP S / 4HANA for Construction and Engineering in an effort to meet the needs of the sector: internationalisation, as well as the planning, budgeting and monitoring of multi-currency and multi-company projects.
Budget management
While many companies are using Excel to handle budgeting, it is not a specialised solution.
Tools like Presto Software or Arquímedes are designed to create and manage project budgets. They offer a complex and frequently updated product database, which greatly facilitates the creation of budgets with real data.
More digitalisation tools
In addition to the tools currently being used, there are a number of innovative software options that are not as well-known but can help update and optimise business processes for construction companies.
Human Resources
Construction companies don't normally rely on an employee portal, or use human resources software that is specifically designed for the industry.
It is common, however, for companies to use some sort of tracking or timesheet tools so that workers can log hours and get assigned new projects. Using software to calculate payroll (which can be complex when computing overtime, allowances, etc.) is also commonplace.
Here are some tools frequently used in other industries that would improve human resources management in construction companies:
Meta4 is an advanced technological solution to manage an organisation's HR procedures. They help clients manage the entire process, from identification and attraction to talent retention.
SAGE is commonly known for its digitalisation solutions in terms of accounting, billing and personnel management. In Spain, they also offer Sage 200 laboral, a labor management and human resources software for all types of companies.
Sopra HR is a catalyst software for the digital transformation of HR processes in all types of organisations, regardless of size and industry.
Commercial management: CRM
The majority of construction companies also don't use any type of CRM for customer management. Client relationships are more often centered on traditional understandings and personal connections.
These interactions can be advantageous (engaging in person, relying on interpersonal skills), but a lack of control over the information exchanged and the outcome puts the company at risk, and can hinder customer relationships or even lead to a loss of business.
CRMs are meant to automate this management and centralise the entire relationship with customers. Salesforce and Pipedrive are examples of CRM software for construction companies. SumaCRM is another CRM software that enables client management in an easy and organised way to better manage relationships and avoid handling everything manually.
Document management
A document manager is a digital center where all an entity's documents are stored in an organised way. It is especially useful for companies that work with a lot of documentation.
The majority of construction companies aren't currently using this type of software, even though there are a number of useful options:
Alfresco is one of the most popular content management and administration systems, and it is free.
Microsoft Sharepoint is a business collaboration platform that goes beyond document management. It is software for construction companies that includes multiple services and modules, including a document management and administration platform. This tool has been designed to be able to integrate with different systems on the market like ERPs, CRMs, etc. It is ideal for construction companies that want full digital process automation.
Digitalisation of administrative processes
In addition to the software and construction ERP that are modernising the industry's internal management systems, the digitalisation of business processes with external stakeholders is also essential.
How many labor agreements does a construction company get signed each year? How many commercial contracts with clients and vendors are handled annually? What is the volume of invoices that are sent over a short period of time? How long does it take to receive and catalogue incoming invoices in company systems?
Managing all these administrative procedures manually by traditional means translates to low business efficiency and a waste of time and money.
Digital process automation can be easily achieved using technology for construction companies that manage digital signature, the sending and signing of invoices and the automation of collections. While there are a number of providers that offer digital signing software or online invoice software or automated collections technology, relying on different providers for each step of the business administrative process means increased costs, more complicated implementation and it is riskier for the company.
What Docuten offers
Geared towards mid- and large-sized companies, Docuten's Bundle Cloud handles the digitalisation of these three essential processes through one provider. This reduces the company's costs by 50% and the rate of implementation is 2.5 times faster than with multiple providers.
At Docuten, our clients are able to digitally sign labor and commercial documents using our different digital signature modalities (biometric signature, signature with OTP or signature with a personal certificate) simply, securely and legally. Documents can be signed in a matter of seconds without losing their traceability.
We also streamline the sending and receiving of e-invoices through different channels (Peppol, FACe, FACeB2B, etc.) and in different formats (PDF, UBL v2.1, CII, XML, Facturae, etc.). Incoming invoices are directly catalogued in company systems which decreases the manual work associated with inputting each invoice by hand.
Aside from increased efficiency for company administrative processes, Docuten's Bundle Cloud is environmentally sustainable and cost efficient. We aim to transform our clients into "paperless companies," and eliminating the use of paper translates into less environmental impact. Additionally, reducing the time dedicated to administrative management bolsters savings: companies no longer have to cover the cost of document storage space, the use of office supplies, or expensive postage.
Docuten integrates with different construction ERP and CRMs, making it easier to use and complementary for other company management tools.
Our clients, our best endorsements
"Remote working is almost nonexistent in the construction industry due to the nature of our work and the fact that jobs are often in different locations. However, by switching to e-invoicing, Docuten has enabled us to continue working seamlessly during [the COVID-19 pandemic], while taking the appropriate precautions."

-Emilio Casal, Systems Director, Lantania
With a number of industry-leading companies relying on our services including Grupo Caamaño, Lantania, MLN, Grupo Aluman, Cubic33, Cicron and Abeirar, Docuten is an ideal choice to handle the digitalisation needs of construction companies.