The second edition of SaaStr Europe will be held on 12 and 13 June 2019 in Paris.
More than 2,500 SaaS executives, founders and entrepreneurs will meet for two days under a halo of large-calibre sessions and conferences.
SaaStr celebrates its second edition of SaaStr Europe, again in the French capital. Due to their absolute success in the last edition, this year they expand their capacity to 2,500 attendees, compared to 1,500 in 2018.
In this event, which is essential for anyone who wants to know closely the good practices carried out by large SaaS (Software as a Service) companies, we will be able to listen to more than 60 speakers from different sectors of technology.
This year's agenda for the event has more than 15 different talks: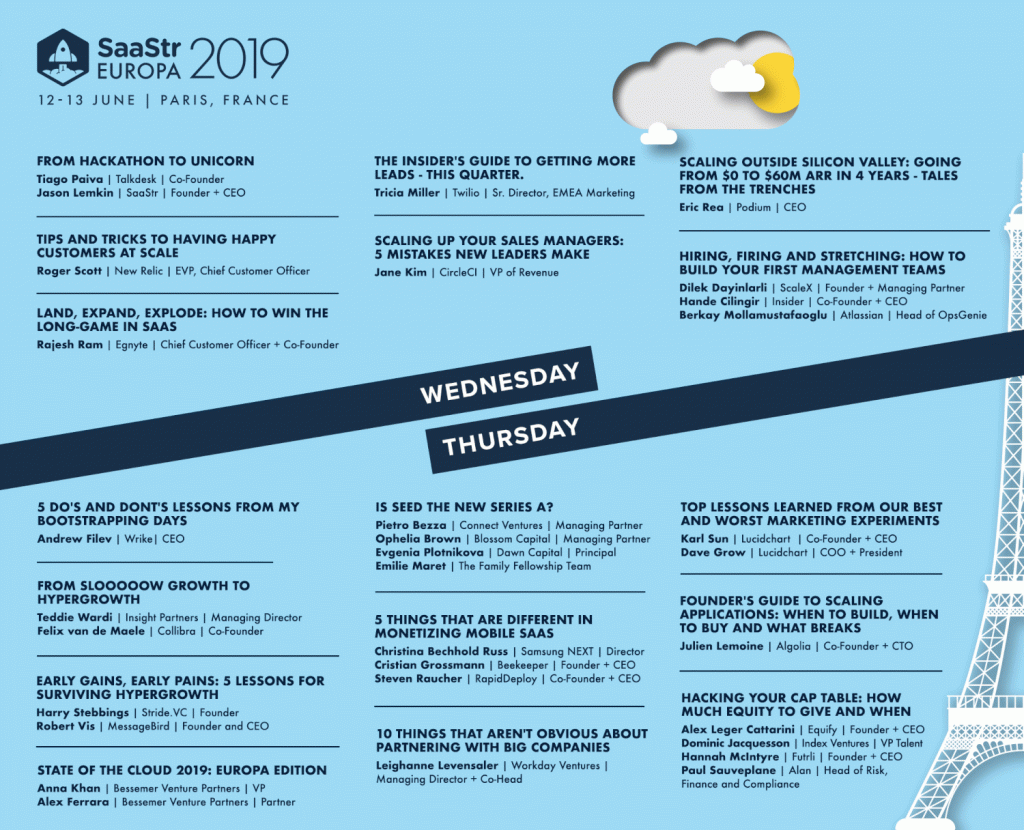 Source: https://www.saastreuropa.com/
It is not only an event destined to share real experiences of international success stories in the form of talks, distributed in more than 30 hours of content focused on that purpose. It is also a great opportunity to network with entrepreneurs, founders and investors.
The ultimate purpose of this space is to show its assistants how to grow their businesses exponentially, how to scale their companies to reach an ARR of 100 million 'with less stress and more success', as they themselves promulgate on their website.
With the focus on our main objective in the mid term, the internationalization of our brand, Docuten, we have not wanted to miss the opportunity to attend such an event. Brais Méndez and Koh Onozawa, CEO and Global Strategic Partnerships of Docuten, respectively, will attend these conferences to learn about the experiences of great leaders and entrepreneurs of SaaS companies.
If you're going to be there too, contact us!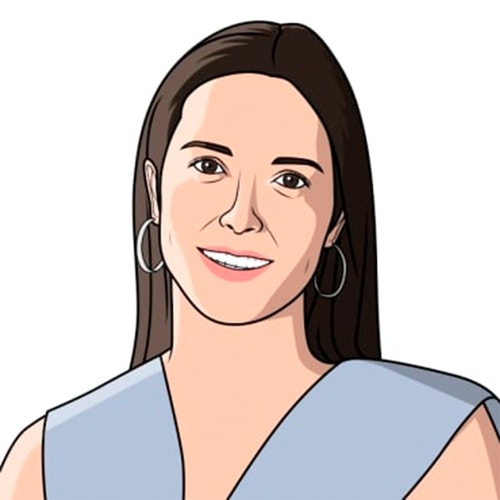 Andrea Fernández
Técnico de Marketing / El marketing es un compromiso, no una campaña