The future of the pharma industry is administrative digitalisation
Created on 13/05/2021 by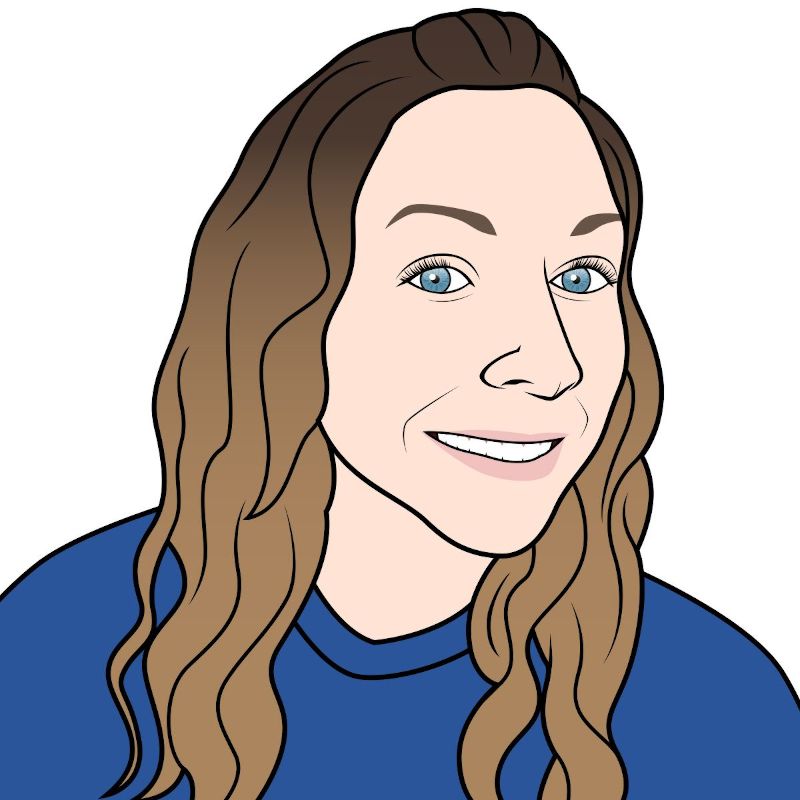 Sarah Reilly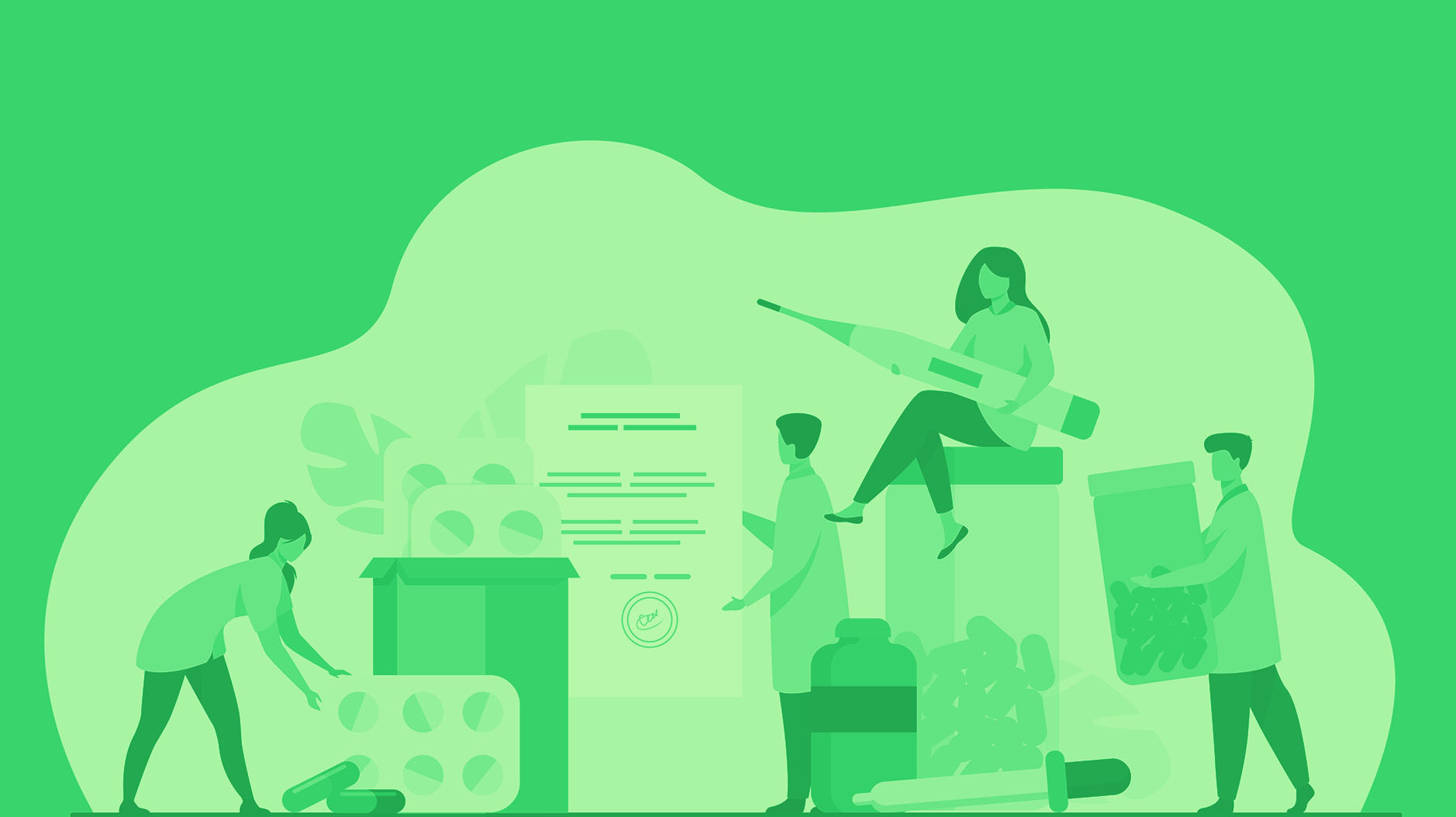 Internationally, the pharmaceutical industry works to research, develop, produce, and sell drugs for medical use. By the end of 2020, the global pharmaceutical market was valued at a whopping 1.27 trillion US dollars. While the US holds the largest market share with the highest total revenues worldwide, Spain represents the 5th largest national pharmaceutical market in the EU. If the last twenty years is any indicator, the future of the pharma industry will see continued exponential growth.
Although the pharmaceutical industry is an earnings juggernaut, it has remained cautious in implementing digital technologies to improve operations. Despite the fact that "companies recognise the strategic importance of digital transformation," many in the industry are unsure of how to "develop the required capabilities and capitalise on this trend."
When it comes to implementing new operational procedures, one of the biggest challenges in the pharma industry is making changes that affect process validation and/or equipment. Through digitalisation, however, operations can be completed more quickly, efficiently and reliably. More importantly, regulatory compliance can be enforced every step of the way, which drastically reduces human error. This lowers regulatory compliance costs and ultimately elevates the quality of the end product.
According to a leading pharmaceutical industry manager, the sector has the potential to benefit greatly from digitalisation by reducing document errors during batch registration (up to 90%) and shortening the review cycle of batch registration for release (by 80%), which means a reduction in costs and increased inventory turnover.
Plus, it has been found that "digital platforms in the healthcare industry accelerate and increase the efficiency of drug discovery and development processes."
Benefits to administrative digitalisation
Digital transformation strategy in pharmaceutical companies is usually discussed in the context of R&D, manufacturing or production. However, it is important to consider that process inefficiencies can crop up in other areas as well, like the HR department, sales, or in daily operations.
Implementing administrative digitalisation tools like digital signature and e-invoicing can help companies in the pharmaceutical industry better manage high volumes of paperwork through: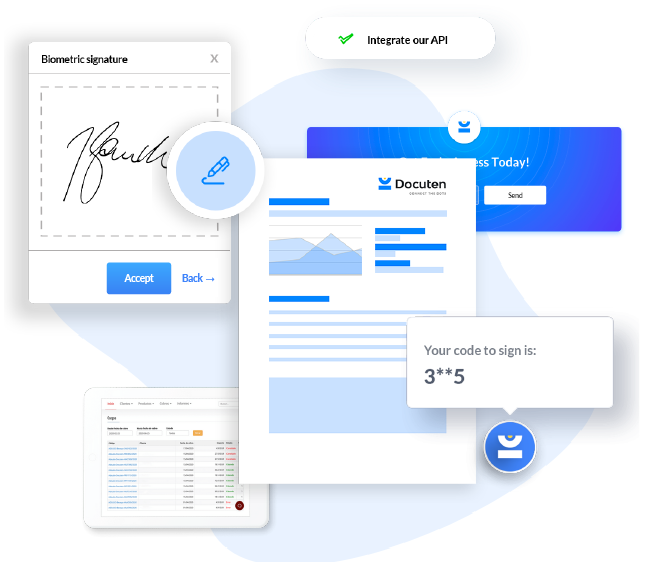 Process automation
Increased efficiency and productivity
Eliminating the use of paper
Greater organisation and document traceability
Minimising lost or misplaced documents
Secure storage of original documents in the cloud
No more mass mailings
No unnecessary in-person document exchanges
Greater control over billing
Improved client and vendor management
---
Practical use cases for the pharmaceutical industry
It is clear that the future of the pharma industry will see an increased reliance on digital transformation strategies moving forward.
Here are some ways administrative digitalisation can be used to improve internal processes:
Sign labor documentation
HR challenges in the pharma industry are another key issue. Digital signature enables companies to streamline the management of employment contracts, terminations, 145 forms, internal communications, NDAs, etc. in an easy, secure and legally compliant way.
Sending employment contracts to employees to be signed on paper, scanned and sent back to their offices is not very secure. Without an electronic signature it is easy to falsify a document, and scanning a signed paper document does not confirm the identification of the signatory. Plus, not being in possession of the original paper document can lead to legal problems.
Using an electronic signature tool like Docuten is more secure, appropriately identifies the signatory and protects signing data.
Sign different types of contracts
Sales agreements or vendor contracts must be signed by both the company and by the corresponding department of the hospital or medical centre. Important documentation like this has to be correctly catalogued and stored to avoid being misplaced. Getting contracts signed also usually involves unnecessary trips on the part of the delegate. Digital signature can help: sign documents quickly and easily completely remotely. Plus, all your signed documents are stored for safekeeping on the Docuten platform and can be accessed whenever you like.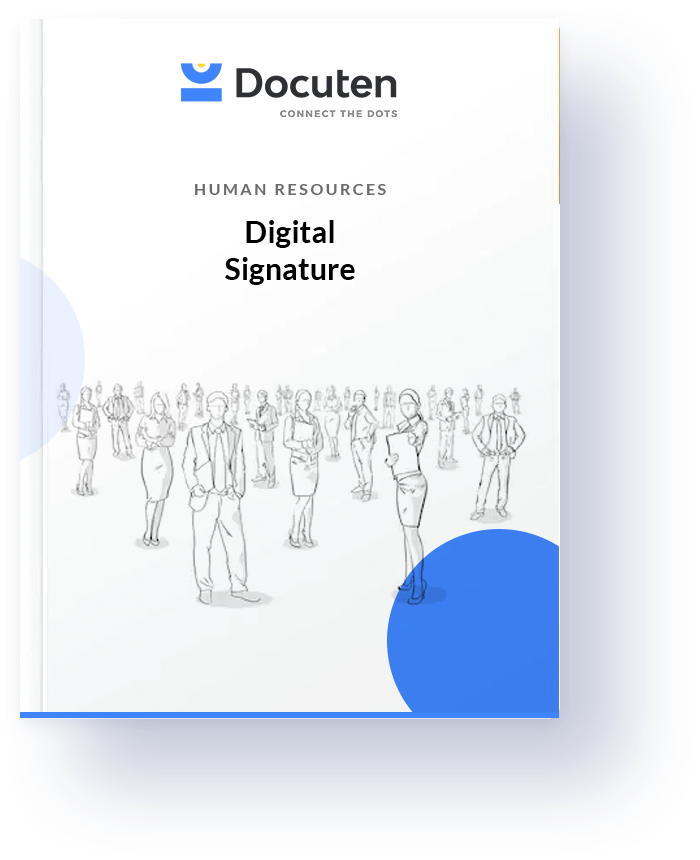 Sign and manage delivery notes
When delivering equipment, medical devices or medicine to hospitals or medical centres, delivery notes must be signed to verify receipt. Understandably, misplacing or losing track of such documentation is highly problematic.
Using a biometric signature to sign for such deliveries takes the guesswork out of it. The document is automatically stored and registered on the Docuten platform, where it can be reviewed by the corresponding department.
Sign other types of documentation
Many other types of documents used in the pharmaceutical industry can be signed digitally, like:
Health certificates for shipments, imports or exports of materials
Tax data requests
E-permissions
Handle invoice management
In addition to signing documents digitally, pharmaceutical companies can improve efficiency and streamline their relationship with clients and vendors by issuing and receiving invoices electronically. Docuten offers both digital signature and e-invoicing through the same easy-to-use platform.
We connect with different channels (like FACe, FACeB2B and PEPPOL) which enables you to send and receive e-invoices, avoid misplaced or unpaid invoices and eliminate paper from your administrative processes.
---
How Docuten can help
Docuten is a digital signature and e-invoicing platform that can help your company digitally transform administrative processes, from signing labor documentation and contracts to staying on top of billing, and everything in between. Having clients from the pharmaceutical industry has given us the necessary expertise to meet your company's needs.
We offer end-to-end administrative digitalisation through one provider. This lets you easily manage document exchanges and safekeeping, improve the security of your processes, and comply with legal requirements. Docuten integrates with your company's ERP systems to make onboarding and management that much simpler.
Using Docuten, our clients saved approximately 1.5 million hours that were previously spent on unnecessary work, as well as more than 19.5 million euros.
Interested in learning more about our e-signature solutions and our electronic invoicing services? Contact us today to find out how we can help your company improve administrative processes and streamline operations for a more competitive future in the pharma industry.
---
More information on digital transformation in manufacturing and the industrial sector here
---