Digital Signature for Human Resources
Advantages of using Docuten

Sign work documentation at any time and place
Automate your documentation and tasks saving time
All work documentation accessible and in order
Save on printing and storage costs
Increase legal coverage of your recruitment processes
Have the guarantee of a trusted third party
Integrate the digital signature system within your company's systems
Improve your ecological footprint by reducing paper usage
With Docuten you will be able to make your HR department more efficient thanks to the automation and digitization of recruitment and labor management processes.
Contact
What can you do with Docuten in your
Human Resources
department?
Find out more about digital signature:
Types of signature

Legality

Use cases in the Department of Human Resources

Advantages

How much can you save
Download our Whitepaper on electronic signature in the HR department now and start the process of digitizing your company.
Our clients experience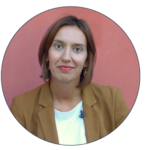 "For our stakeholders and clients, we have exponentially
multiplied the levels of trust thanks to the presence
of a trusted third party that validates the signature"
Lorena Suárez
HR Director of Grupo Caamaño
Start enjoying Docuten now!
Streamline management, automate tasks and optimize your time with Docuten's digital signature solution. Contact us if you want more information.