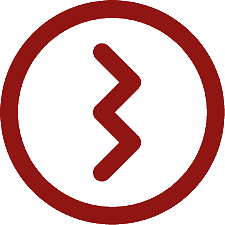 TAKE ADVANTAGE OF BESEPA
Automate your direct debits & mandates
Integrate with Besepa to automate and manage your direct debits and mandates. Maximise operational efficiency and reduce the time it takes you to collect.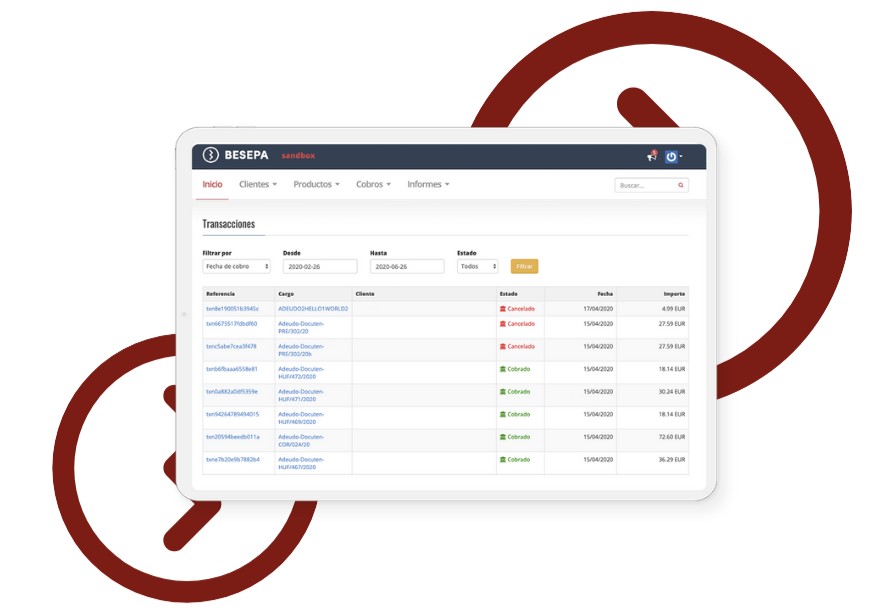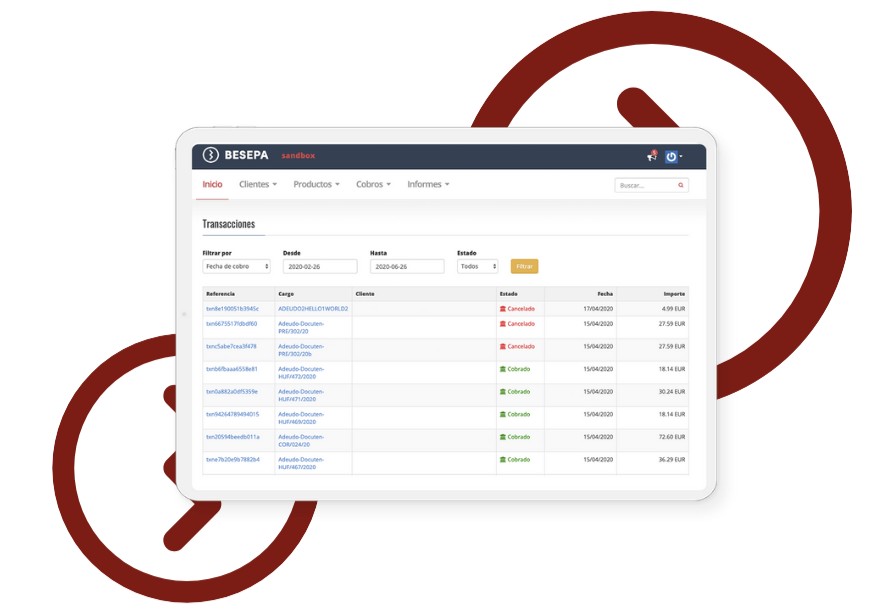 STREAMLINE OPERATIONS
Main features
Manage recurring payments better by setting up direct debit and handle everything from the mandate to the processing of rejections and returns. Automate workflows to minimise errors and collect sooner.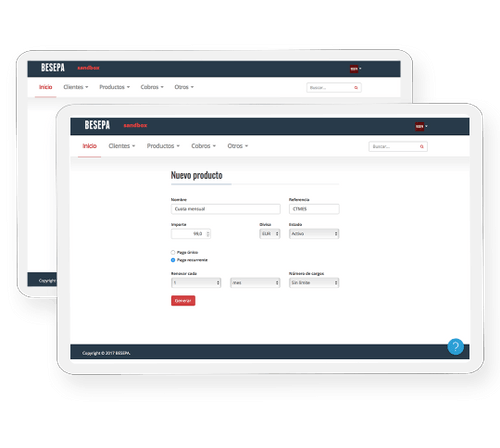 Automate manual processes
Besepa connects you to leading banks in different countries, eliminating unnecessary tasks and reducing operating expenses.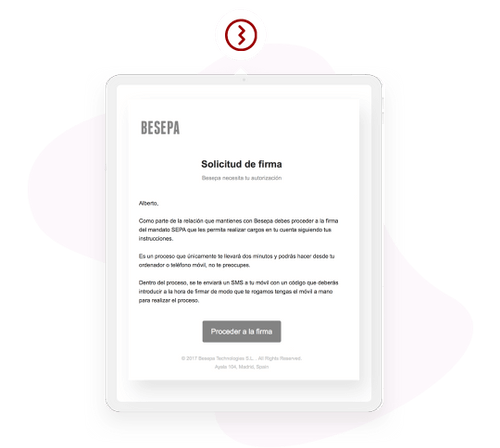 Manage the SEPA mandate
Collect SEPA mandates digitally with complete guarantees. Client data collection, storage and safekeeping are made easy.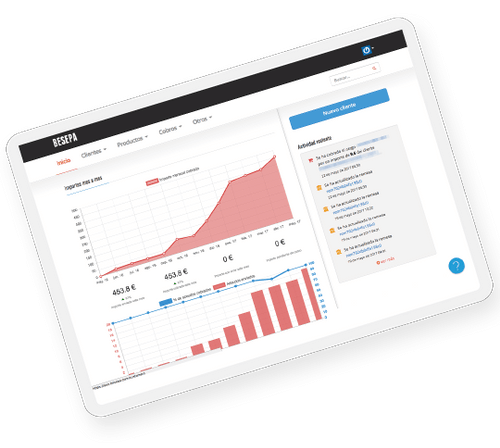 Minimise errors
Besepa prevents errors but also helps you manage them, both when preparing remittances and when handling debit returns.
Would you like a product demo?

Sure, sounds good
CORE & B2B
Issue debits with CORE and B2B schemes, whichever is most appropriate for your business.
Handle debit returns
Set up and manage debit refund notifications.
Data export
Export reports and get all client information: debts, direct debits, etc.
Status reports
Maintain operational control with your dashboard. Check the volume of direct debits processed as well as any monthly collections.
Integrate
Integrate your systems through API Rest and sFTP. Maximise your company's efficiency and save time and money.
Manage clients
Add and configure clients on the platform. Indicate client tax data, include a contact person, and link clients to one or more bank accounts.
Sign SEPA mandates
Fill in the information you have, and request any additional information you need from the client. We'll take care of the rest.
Linked to various products
Each client can be linked to the subscription of one or more products. Indicate if there is a registration fee and the start date of the subscription.
DIRECT DEBIT
Subscriptions and charges
Create automatic subscriptions or manual, one-time charges for your clients. Group debits into remittances and we'll automatically send them to the corresponding bank.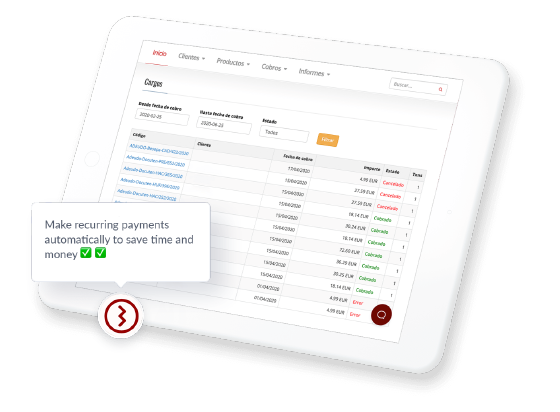 IMPROVE YOUR ASSETS
Product creation
Everything you need, all in one place. Collecting payments is part of the process. Improve your efficiency and profitability.
Indicate the amount, the currency, renewal frequency, number of charges and if it is a one-time or recurring payment.
Create direct links to subscriptions that you can share online or via email so your clients can subscribe directly and easily.
Automate direct debits and simplify operations.
+ 55.7 M
Successful transactions

Secure and protected
We make sure that all your documents, communications and invoices are protected, complying with the strictest security regulations.

Full legal guarantees
All our digitisation products comply with applicable regulations both in Spain and in the EU, as well as globally.

We've got you covered
Our customer service team will be able to answer all your questions quickly and effectively every step of the way. You can count on specialised support in the complete implementation of our platform.

Archived for safekeeping
All your invoices, documents, and audit logs collected during their life cycle will be kept and filed by Docuten.
WE'RE HERE TO HELP
Want more information?
Let us know how we can help.