ENXENDRA ATTENDS THE "GS1 UK HEALTHCARE CONFERENCE 2017"
Marcelo Yarzábal
On November 21st and 22nd GS1 UK organized its annual event "Healthcare Conference 2017", where senior professional, NHS and the Department of Health leaders attended to highlight improvements, trends, and updates regarding the modernization strategy of NHS (National Healthcare Service) processes.
During 2017 NHS has been implementing GS1 and PEPPOL standards, following the new National e-Procurement Strategy published on May 2014. This modernization strategy establish the obligation to all NHS trusts and its suppliers regarding the use of these two standards.
During the 2017 event, the main NHS leaders went over the breakthroughs achieved in the patient safety area, including operational and care processes in health centres, and an significative increase in the efficiency of the procurement cycle. Furthermore, some of the finance and research leaders, along with public administrative figures, shared their experiences and expertise on how PEPPOL and GS1 are enriching (safety, control and savings) the healthcare system.
GS1 is a non-profit organization that has been providing standardized solutions since 1973. Their main goal is to improve the supply and demand of goods and services internationally. Crucial for many industries, its traceability solutions are based on numerical codification for goods and locations (GTINs, GLNs) that are used more than 5 billion times every day around the globe.
Within the healthcare industry in the UK, they provide easier and quicker solutions to identify patients, workers, locations, and medicines. As a result, it helps to save more than 2,7 billion of pounds each year.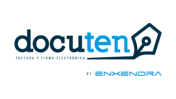 Attending "2017 Healthcare Conference" resulted in an extremely valuable experience for Enxendra Technologies. Opinions, statements, and shared facts helped us to understand what are the expected trends for the upcoming years, and confirmed that PEPPOL and GS1 are becoming key pieces to support the company's global expansion strategy.