PRESENTING "EN 16931": THE NEW EUROPEAN STANDARD FPR E-INVOICES WAS LAUNCHED.
Marcelo Yarzábal
On the 23rd of October, we had the opportunity to participate in the event organized by the CEN. The main purpose was to present and openly discuss about the first European Standard for electronic invoices, presented by the CEN-TC/434 group that worked under the orders of the EU Directive 2014/55.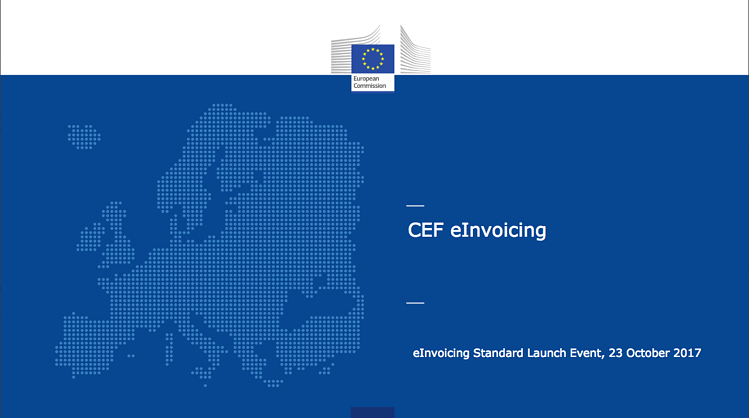 The new standard , known as "EN 16931" represents a huge step forward for the promotion and adoption of electronic invoicing in the public and private sector within the European Union area as part of the Single Market and Digital Agenda.
The General Director of CEN-CENELEC claimed: "This is the first time we are taking into place a standard for electronic invoices in the European Union".
Key outcomes from the event :
Relevant stakeholders and participants on the electronic invoicing ecosystem, including private companies and public entities participated in the event. Strategic elements of the new standard were introduced and discussed in order to identify and highlight which ones are going to be the key aspects that will help to boost the implementation of this new tool, and as a consequence, the wide adoption of e-invoicing:
EN16931 is not restricted nor intended only to the public administrations. In fact, it is expected that it will help to launch the efforts towards a new digital economic dimension where B2B environments will become fully integrated with e-invoicing.
PEPPOL is rapidly increasinf its value and is silently becoming leader of electronic invoicing implementations due to the strong investment that some countries are making by incorporating it into their B2G electronic invoicing strategy and because of the support that Open PEPPOL will deliver to the new mandatory syntaxes (UBL Y CII).
EN 16931 , in combination with PEPPOL, creates a propitious scenario to improve and facilitate the implementation of an interoperable landscape for e-invoicing across Europe.
With the EN 16931 standard officially released (17th of October of 2017 in the Official Journal of the Eruopean Union), the spreading and adoption process has already started for public administrations and its suppliers. This is a milestone for the electronic invoicing world and all its surroundings, improving the experience and the processes involved in the invoicing procedures.
You can access to all the details through the CEF Digital website.