HUMAN RESOURCES
Better personnel procedures mean more engaged employees
Automate your hiring, firing, and people management processes so that HR can focus on finding talent, not processing paperwork. Human resources electronic document management makes all the difference.





The best option
Digital does the job
Fast-track employee agreements and manage all HR-related processes with ease so that your organisation runs more smoothly.

Save time and money
Cut costs and increase employee productivity. No more paperwork means no more printing, mailing and delivery charges, or tedious admin work for your staff.

Secure and compliant
Assurance that your transactions are safe (ISO 27001) and legally compliant, including under the eIDAS Regulation.

Efficiency
Do away with time-consuming admin, avoid mistakes and make your human resources electronic document management more agile.

Sustainable
Reduce paper consumption by going digital and help save the planet.

"We did a demo and it seemed like a very reliable system, and frankly, exactly what we were looking for".
HUMAN RESOURCES
Get all your employee documents signed quickly & easily

Form 145

Contract extensions

Employment contracts

Training certifications

Leave / Redundancies

Contract copies

Occupational health and safety

Contract modifications
Explore our digital signature options
LEARN MORE
Interested in human resources electronic document management?
Check out our Whitepaper on digital signature to find out more.

What is a digital signature

Types of digital signatures and their legality

Use cases in your department

Advantages of digital signature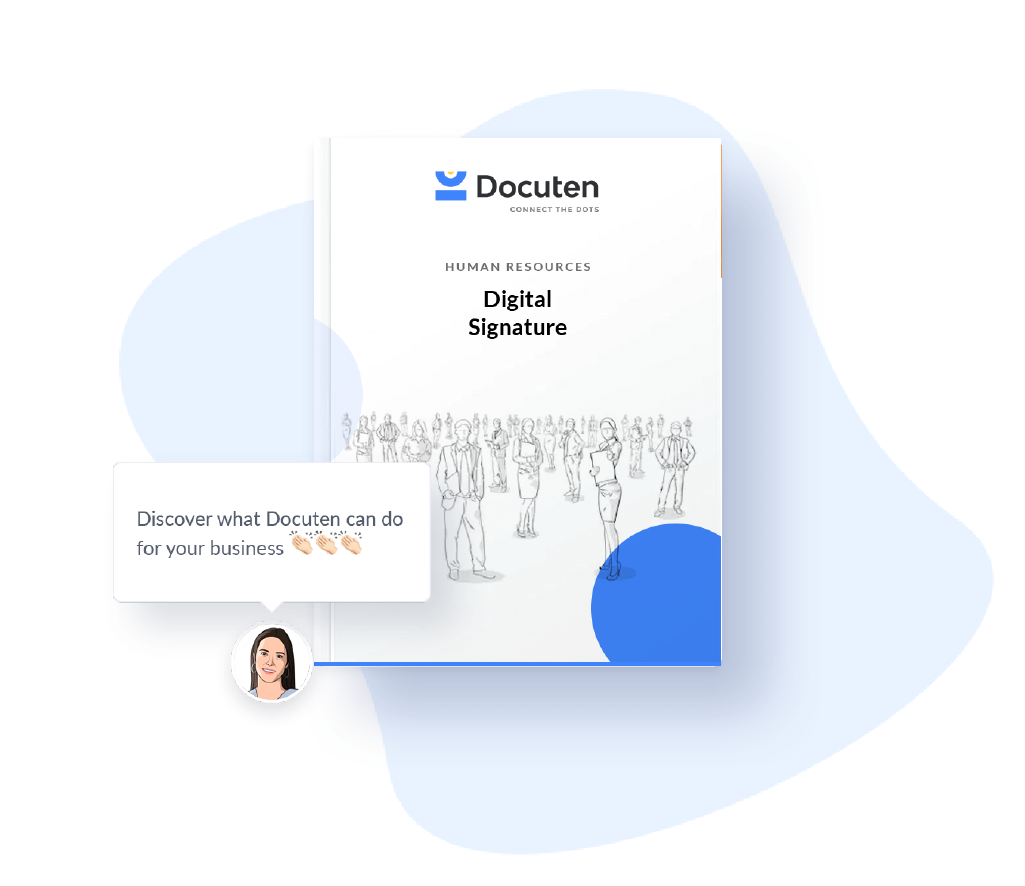 Discover our online tutorials Watch videos


Want more information?
We'd be happy to help!